"The Orderfox Book of Innovations": All you need to know about the latest technological trends in manufacturing

Klaus Vogt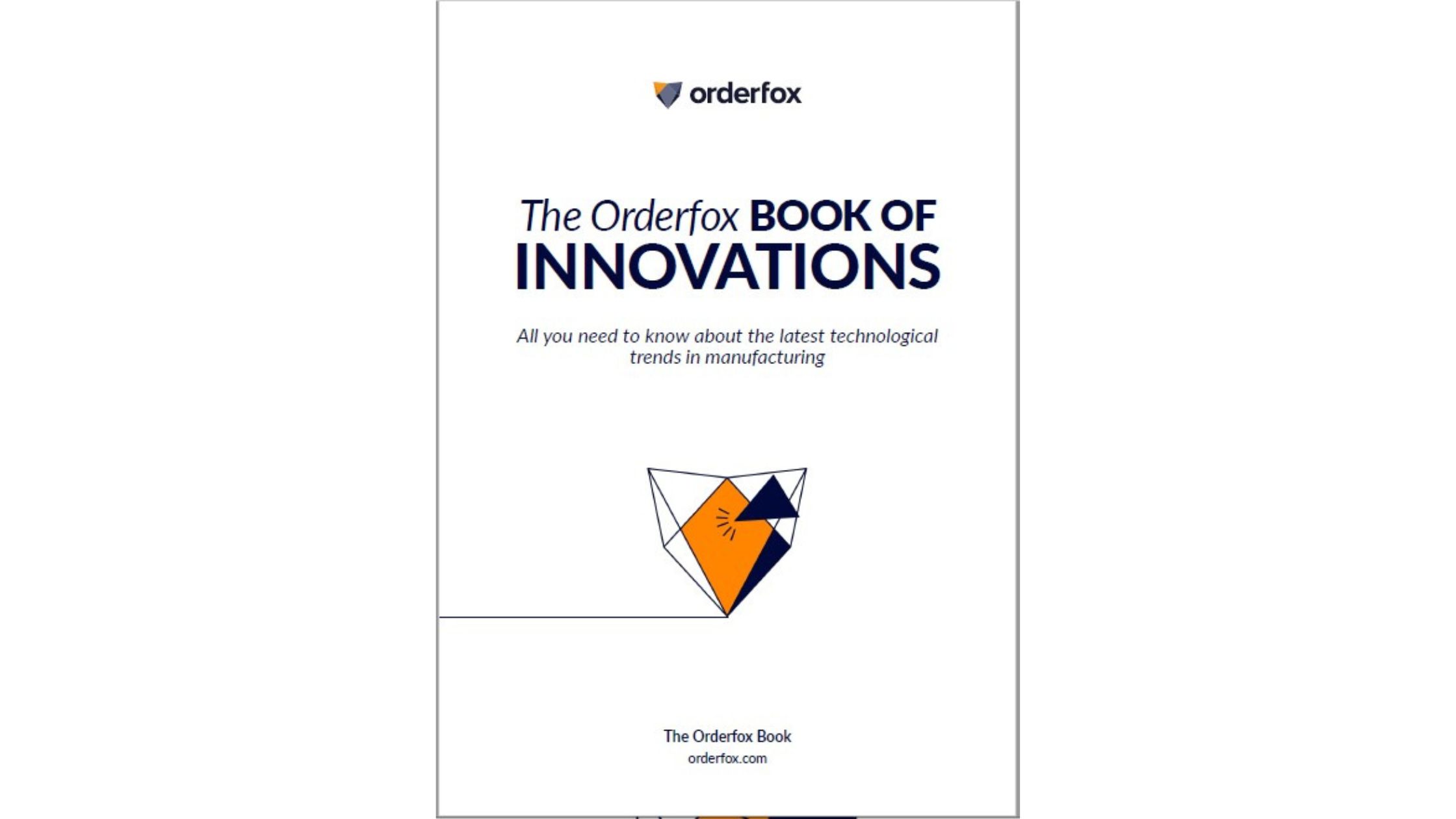 Manufacturers in the metals industry not only have to be careful to keep their supply chains stable in these difficult times, but also to continue to successfully attract new customers. Buyers are especially looking for manufacturers who can offer the latest technologies and production techniques. And manufacturers can achieve huge potential savings from the new technologies by investing in digital equipment and "Industry 4.0".
To keep you up to date with the latest technological innovations, we have compiled the latest trends and developments for you in these production fields:
CNC machining

Trend 1: 6-axis machining offers more functionality with shorter cycle times
Trend 2: Intuitively operated machine tools
Trend 3: Modular design and flexible customisation options for lathes
Trend 4: Manufacturing as a Service
Trend 5: Efficiency and sustainability
Trend 6: Increased precision and longer tool life through optimised tools

Read the full story here:
https://blog.orderfox.com/en/latest-innovations-in-cnc-machining?
Injection moulding

The order books in the injection moulding industry are well filled – the packaging and automotive industries, in particular, are surprising with high demand. Sustainable injection-moulded parts are the main trend, as is extensive digitisation of the industry.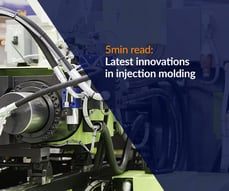 Trend 1: Optimised tool production through powerful simulation software
Trend 2: Weight reduction of the components
Trend 3: Resource-conserving use of raw materials
Trend 4: Circular Economy
Trend 5: Reinforced plastics
Read more about the trends in injection moulding here:
https://blog.orderfox.com/en/latest-innovations-in-injection-molding?
Sheet metal processing

Sheet metal manufacturers see themselves as well positioned in terms of production technology, especially thanks to the existing brand mix, and do not (yet) want to change much about the status quo. Nevertheless, the current trends and innovations in the sheet metal industry show that small, but innovative steps are being taken in the direction of "Sheet Metal Working 4.0".


Trend 1: OPC UA – communication protocol for platform-independent data exchange
Trend 2: Higher laser powers and more automation
Trend 3: Platforms automate business processing
Trend 4: Specialisation for contract manufacturers


This is our forecast for the near future in sheet metal processing: https://blog.orderfox.com/en/latest-technological-innovations-in-sheet-metal-working?
Welding
Welding technology is under pressure. Shortages of raw materials, disruption within supply chains, and high energy prices have taken their toll on the industry in recent years. For companies, 2022 began with a slight increase in orders – and is characterised by digitisation. This is because welding technology is lagging somewhat behind other industries when it comes to Industry 4.0 – after all, it is considered to be particularly conservative. The "race to catch up" in the area of digitisation will therefore be particularly exciting this year, bringing with it many innovative solutions.

Trend 1: Integration of devices into a large, digital network
Trend 2: Digitally controlled power sources
Trend 3: Integration of welding into automated production
Trend 4: Laser cleaning for high-quality welded joints
Trend 5: Improved health protection


Read about the current technological trends in welding technology here:
https://blog.orderfox.com/en/latest-technological-innovations-in-welding?
Tools
No machining without tools – nothing will change in 2023. However, the current year will usher in a whole range of innovations. Tool and clamping device manufacturers are confronted with new challenges – keyword electro mobility. The Internet of Things connects machines among and with each other, provides many terabytes of data per day and company, and ensures that tools are also becoming increasingly smarter.


Trend 1: Digital tools
Trend 2: Adaptation to modern materials
Trend 3: A tool for multiple tasks
Trend 4: Electro mobility demands the highest precision in clamping devices
Read more about the trends for tools here:
https://blog.orderfox.com/en/latest-innovations-in-injection-molding?
Controls
For more than half a century, CNC controls have had a firm grip on the machining industry. Whether workshop-oriented programming directly at the machine or CAD/CAM applications: Modern manufacturing would be unthinkable without "computerised numerical control". Trends 2022 would also not be complete without an insight into current innovations with which the large and small control system manufacturers want to make production a little faster, more intuitive and, above all, more productive.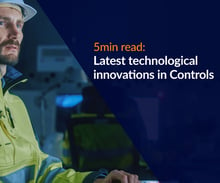 Trend 1: CNC controls evolve with new technologies
Trend 2: More software use for better scalability
Trend 3: CNC controls as basis for individualized applications
Trend 4: Simplifying workshop-oriented programming


Read the full story here: https://blog.orderfox.com/en/latest-technological-innovations-controls?
Automation of large parts
The machining of large and largest components will remain firmly in the hands of German SMEs in 2022. Even though the large parts processors had to accept significant losses in turnover in the wake of the Covid-19 pandemic, there are currently signs of a recovery on the market. The "classic" areas of application for the components – mechanical engineering and automotive – are currently being supplemented by increased demand in the field of renewable energies.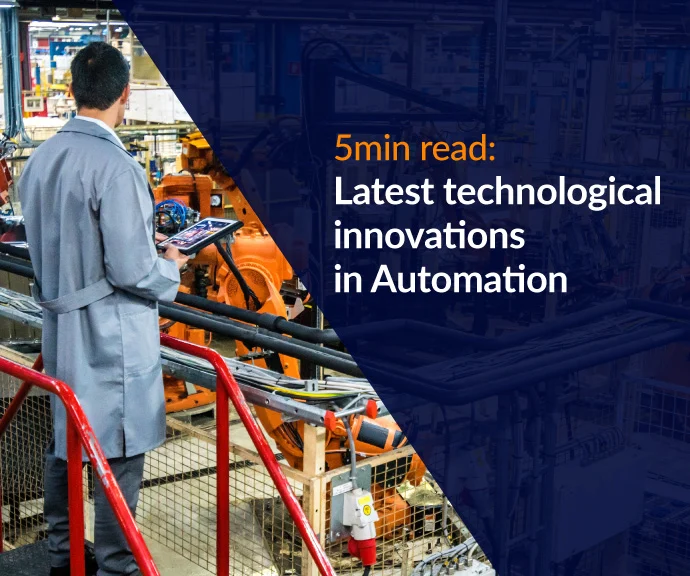 Trend 1: Higher automation through pallet systems
Trend 2: Even the big machines are getting smart
Trend 3: New milling head geometries
Trend 4: Industry 4.0 also indispensable in large-part processing


Read more about the trends in automation here: https://blog.orderfox.com/en/latest-innovations-in-automation-of-large-parts?
Prototyping
The rapid development of prototypes will continue to ensure the competitiveness of companies in 2022. Additive manufacturing in particular - and also 3D printing - will bring a lot of speed to the development of new products this year. New synthetic resins and optimised printing processes are further trends this year that we would like to present to you: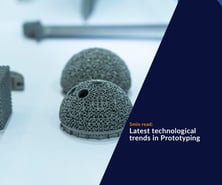 Trend 1: Elastic Resin - Formlabs presents its softest synthetic resin to date
Trend 2: Additive metal manufacturing
Trend 3: Digitisation for even faster prototyping
Trend 4: Innovation as a Service
Read about the current technological trends in prototyping here: :https://blog.orderfox.com/en/latest-trends-and-innovations-in-prototyping?
Additive Manufacturing: 3D
The 3D printing industry stands for innovative spirit like hardly any other industry – and the past "Covid-19 years" have done nothing to change that. On the contrary: 2022 seems to be the year for 3D printing providers! New materials, the use of artificial intelligence and a recognizable democratization of printing processes: it is really difficult for us to filter out the top trends from the many innovations.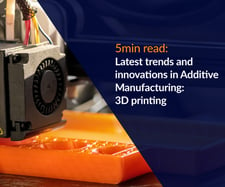 Trend 1: New materials
Trend 2: Democratization of printing processes for faster results
Trend 3: Artificial intelligence
Trend 4: Ultimate Luxury from the 3D printer
Trend 5: Customised production even for small batch sizes


Read about the current technological trends in Additive manufacturing/ 3D here:
https://blog.orderfox.com/en/latest-trends-and-innovations-in-additive-manufacturing-3d-printing



Do you want to have all these trends and innovations in one package?
Then please download your copy of our compilation
"The Orderfox Book of Innovations" here!