Latest trends and innovations in Prototyping

Klaus Vogt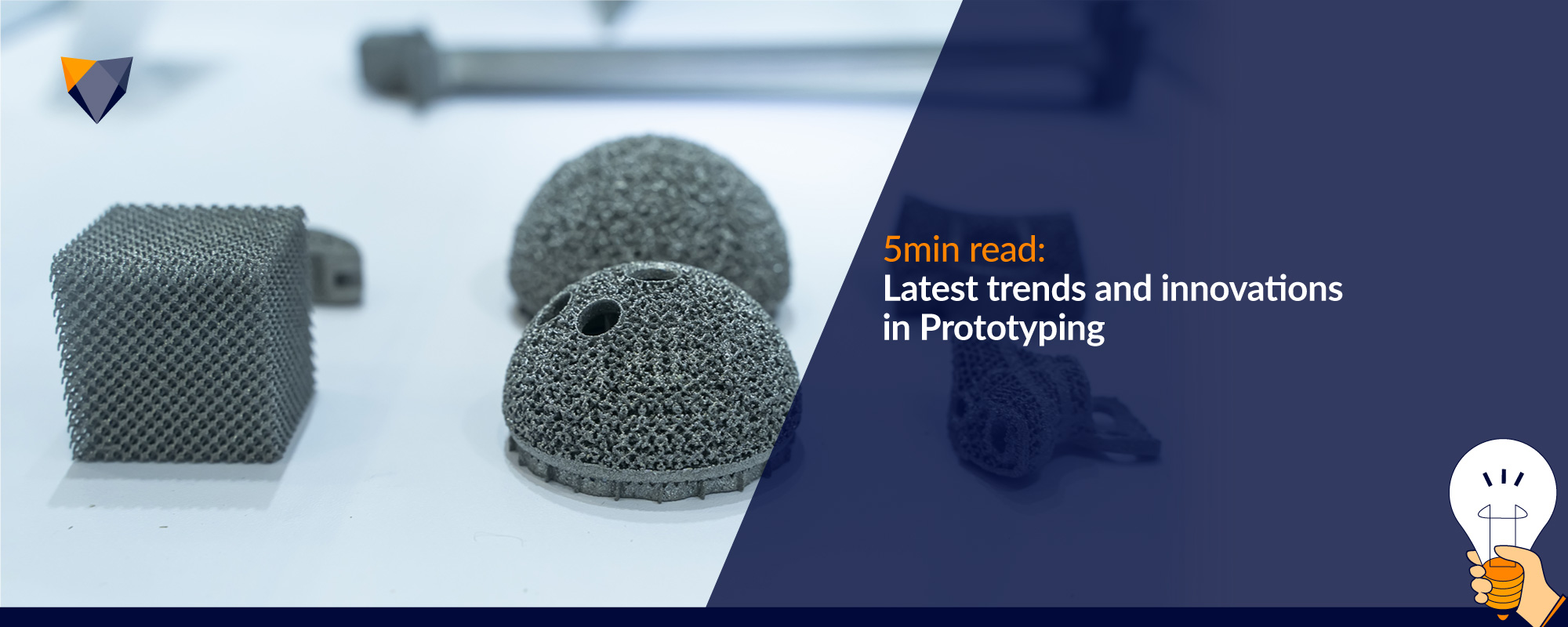 The rapid development of prototypes will continue to ensure the competitiveness of companies in 2022. Additive manufacturing in particular - and also 3D printing - will bring a lot of speed to the development of new products this year. New synthetic resins and optimised printing processes are further trends this year that we would like to present to you in our innovation blog.
Trend 1: Elastic Resin - Formlabs presents its softest synthetic resin to date
Saving time and costs in product development while meeting the increased demand for wearables, medical models and robotics: US manufacturer Formlabs has developed Elastic Resin, a new elastomeric material that is sure to start its triumphant march around the world in 2022. Elastic Resin is visually and qualitatively oriented to silicone, combines very high strength with excellent elasticity and enables easy processing without expensive special components. Existing stereolithography printers should be able to process the new, extra-soft resin with a simple tank conversion, according to the manufacturer. Elastic Resin supports the trend of 3D printing in prototyping to gradually outpace conventional processes such as injection moulding.
Trend 2: Additive metal manufacturing
The manufacturer HP recognised the enormous potential of additive metal manufacturing several years ago and now offers "HP Multi Jet Fusion", a mature process for fast and cost-efficient 3D printing for industrial fields of use. HP Multi Jet Fusion is a process that enables complete fusion of the individual print layers. This results in particularly high-quality, detailed, functional and robust prototypes. With a voxel 3D printing accuracy of 1200 x 1200 dpi, geometrically highly complex parts can be printed - not only prototypes, but also in series. One of the trends of 2022 in our opinion!
Trend 3: Digitisation for even faster prototyping
Digitisation supports the rapid development and production of prototypes and models – this will not change in 2022. On the contrary, the industry is increasingly focusing on comprehensive digitisation. From the initial design of a new product, to the delivery of the finished design data to the 3D printer, interfaces are optimised and interconnected. This allows prototypes to be created within a very short time – and, if desired, in different variants without wasting time or incurring high costs. This puts users in the comfortable position of being able to try out different prototypes in a practical test. After all, which design works best can be determined most accurately in a realistic environment. Reducing costs, increasing flexibility and producing prototypes in the shortest possible time: comprehensive digitisation makes it possible. For us, this is clearly a trend that will continue well beyond 2022!
Trend 4: Innovation as a Service
Comprehensive services and complete support, from the initial idea, to testing with the target group: one of the major trends of recent years is continuing in 2022.
Modern prototype development and manufacturing combines many different sub-disciplines in a general contractor in order to be able to offer customers as many services as possible that bring a product to series maturity, in addition to affordable and fast prototype manufacturing. The focus is clearly on the customisability of the products, an optimised user experience and
agile product management. The "Innovation as a Service" sector is also driven by digitisation. Portals bring customers and suppliers together faster than ever before – a trend that is guaranteed to pick up speed over the next few years!
We hope to have given you a first, brief insight into the current trends in Prototyping. Do you have any questions about this article or our offer? Or would you like to discuss a specific manufacturing project with our experts? Then get in touch with us right away!