Latest technological innovations: Controls

Klaus Vogt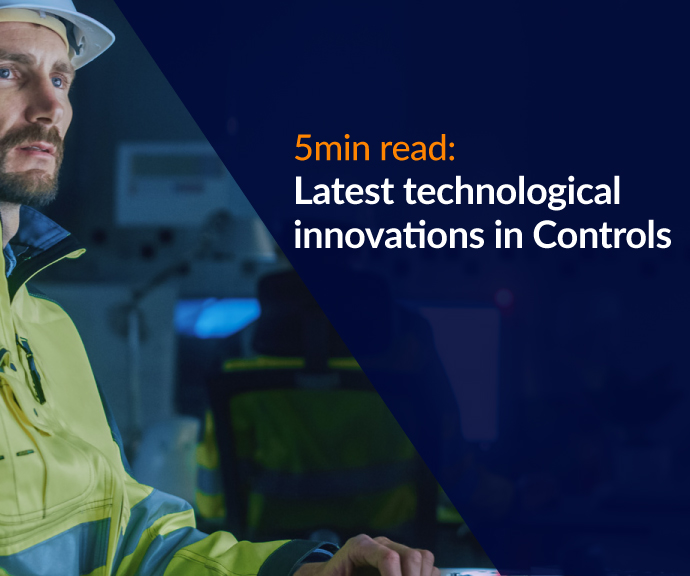 For more than half a century, CNC controls have had a firm grip on the machining industry. Whether workshop-oriented programming directly at the machine or CAD/CAM applications: Modern manufacturing would be unthinkable without "computerised numerical control". Trends 2022 would also not be complete without an insight into current innovations with which the large and small control system manufacturers want to make production a little faster, more intuitive and, above all, more productive. In the context of our innovation blog, we have taken a closer look at the most important trends of the year.
Trend 1: CNC controls evolve with new technologies
Uwe-Armin Ruttkamp from Siemens sees a significant trend above all in merging CNC controls with new technologies, for example additive manufacturing. The CNC control must "support the merging with the new technologies such as additive manufacturing and robot connections", says the Siemens expert. Manufacturers see enormous potential here, especially regarding automated loading and unloading of machine tools and in smaller machining tasks. New interfaces in the CNC controls not only make the machines more flexible – but above all equip them for the growing demands of the future. An interesting trend that could certainly open completely new fields of activity for the machining industry.
Trend 2: More software use for better scalability
The hardware-based functionality of classic CNC controls is gradually reaching its limits. The demand for finely scalable solutions in the field of control technology has been rising sharply for several years – a trend that is continuing in 2022. Modern machines must meet the requirements of flexible, digital manufacturing – and accordingly be able to map significantly more functions and tasks than ever before. Machine tools should no longer only be capable of being integrated into existing manufacturing landscapes with little effort, but also acquire data sets and make them available for further applications or analyses. Above all, these tasks require more software, which – assuming a correspondingly good architecture – can scale and expand the required functions more easily, faster, and overall better than would be possible with pure hardware support. The use of software in the field of CNC controls has another advantage: it facilitates machine operation. Intuitive controls that are as easy to operate as a smartphone and at the same time bring a significantly expanded range of functions to production. Definitely the most important trend of the year for us!
Trend 3: CNC controls as basis for individualized applications
The conventional programming of CNC machines directly at the control by the operator is still indispensable, especially for the numerous contract manufacturers in Germany. However, the current trend shows that the CNC control of the future will be much more than "just" a control. During digitalisation, the focus shifts to automated path planning that takes into account digital 3D models and the tools used in the machine. In addition, control system manufacturers are planning to use the controls as the basis for individual apps. The innovative approaches of the manufacturers range from process simulations in real time on the control system to the recording and forwarding of machine data to the cloud or edge devices. The integration of CAD data directly into the NC control, another field of innovation for manufacturers, makes intelligent machining of workpiece geometries possible, the directly tangible advantage being that the workpiece edges become cleaner and transitions generally more aesthetic.
Trend 4: Simplifying workshop-oriented programming
For many small and medium-sized contract manufacturers, classic, workshop-oriented programming directly at the machine is their livelihood – and will remain so in the medium term. Manufacturers are supporting WOP with new functions so that the increasingly complex machining processes can still be realized through manual programming. Preconfigured cycles, virtual commissioning in safe, digital test environments and dialogue-guided program inputs are no longer new – but will again significantly increase efficiency in 2022.
We hope to have given you a first, brief insight into the current trends in controls Do you have any questions about this article or our offer? Or would you like to discuss a specific manufacturing project with our experts? Then get in touch with us right away!