Introducing: Mirali Hosseini, Revenue Operations Specialist

Klaus Vogt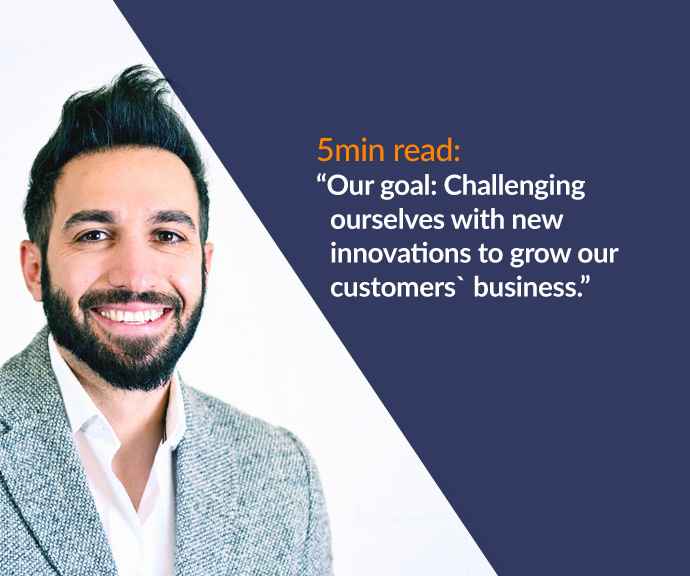 Our team members make Orderfox a special, vibrant company. While having different backgrounds and personalities, every colleague has a passion for their field of work and our collective mission. This month, we talk to Mirali Hosseini, our Revenue Operations Specialist
Tell us a little bit about what you do here at Orderfox:
As a revenue operations specialist, my main focus is on lead management topics, besides that, I am also working on different tasks related to our CRMs and general data care.
What is a typical day at Orderfox like for you?
My typical day at Orderfox would be working on a To Do-list of actions to fix and help some issues which come from different departments across the company. Following the company's strategy and unifying data across the different departments is our task in RevOps to improve the company's revenue.
How long have you worked for Orderfox?
Almost 8 months.
What's your favourite part about working for Orderfox?
Having the ability to bring creativity into the work which is very important for me! Working with nice and helpful work colleagues, challenging ourselves with new innovations, and gaining experience to help our customers to grow their business.
What challenges do you face and how do you deal with these?
Currently we have a lot of ideas to improve our service and product. Sometimes prioritising these ideas is a bit challenging, but personally I consider them opportunities more than challenges.
What makes working at Orderfox special for you?
As my background is mechanical engineering, I can understand the added value of Orderfox as a marketplace in the manufacturing industry. I do believe the idea of the company is unique and special which makes me so motivated to be a part of Orderfox.
If you could some up the culture at Orderfox into 3 words what would they be?
Purposeful, Collaborative, Innovative.
What are you looking forward to accomplishing at Orderfox?
I am looking forward for Orderfox to become the number #1 platform for CNC manufacturing.
What do you like to do in your spare time? What hobbies do you have?
Socializing with friends & family, Sports, Watching movies.
What's your favourite movie?
The Dark Knight & Parasite.
What's your favourite food?
I love Persian food, especially "Ghormeh Sabzi".
Would you like to join Mirali´s team or any other team at Orderfox? Please view our opportunities and Open roles on our careers page here.