Introducing: Andreja Torkar, Product Manager

Klaus Vogt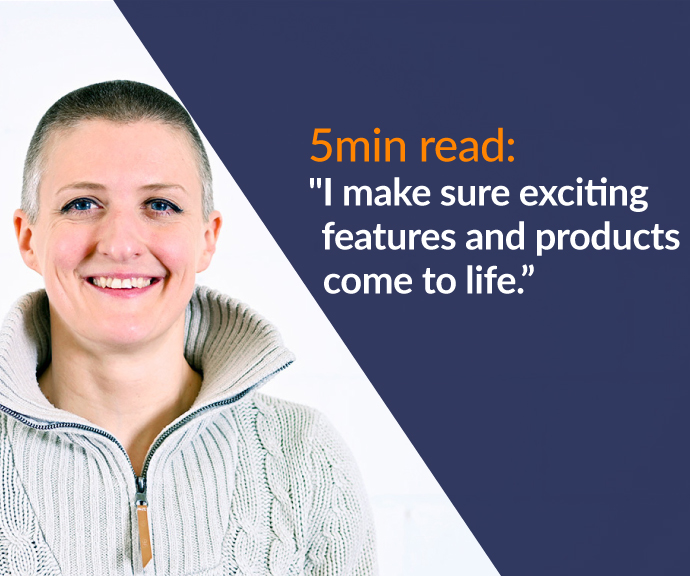 Our team members make Orderfox a special, vibrant company. While having different backgrounds and personalities, every colleague has a passion for their field of work and our collective mission. This month, we talk to Product Manager Andreja Torkar
Tell us a little bit about what you do here at Orderfox…
As a product manager, I make sure exciting features and products come to life, and promote cooperation between the teams.
What is a typical day at Orderfox like for you?
Not one is the same. Mainly my days would consist of discovering user needs, opportunities and pains, analysing the market and our product, connecting the people internally and prioritising the feature development and implementation aligned with the Orderfox' vision.
How long have you worked for Orderfox?
I have been working for Orderfox for a bit over a year now.
What's your favourite part about working for Orderfox?
The best part of working at Orderfox is the super motivated and smart team. Everybody is eager to contribute and offer their help or professional viewpoint when needed. The second aspect to it is, we are a start-up so we are capable of pivoting fast. And it is a very dynamic environment.
What challenges do you face and how do you deal with these?
My personal challenge is a lot of meetings. We optimise that with prioritisation, communicating meeting expectations and giving everyone a chance they can prepare for the meetings in advance.
What makes working at Orderfox special for you?
Definitely the team. Everyone, from management to the coworkers, want to see you succeed. And when you do, it is celebrated by peers.
If you could sum up the culture at Orderfox into 3 words what would they be?
Dynamic, supportive, engaging.
What are you looking forward to accomplishing at Orderfox?
My main goal is for Orderfox to become the largest, strongest platform in the CNC industry, with audited manufacturers available at all times. Whether a procurement specialist has an "impossible project" or a simple RFQ, I want Orderfox to become his/hers first thought.
What's the best or most enjoyable part of your work?
Discovering new, groundbreaking things is very exciting for me. I have a chance to do the research and then prove or disprove a hypothesis. The most satisfaction I get from a feature that gets implemented after months of work, and our users like it.
What do you like to do in your spare time? What hobbies do you have?
I do educational courses, read, and I love sports. Spending time in nature recharges my batteries.
What's your favourite movie?
Le Grand Bleu (1988).
What's your favourite food?
I'd go for a juicy steak or pot roast on a lazy Sunday.
Would you like to join Andreja´s team or any other team at Orderfox? Please view our opportunities and Open roles on our careers page here.